16 Oct

BIGOREXIA DEBUTS AS #1 SPORTS FILM IN THE US
Bigorexia ranks number one in the US iTunes sports charts on opening day.
.
Today was a big day for bodybuilding as Generation Iron Network's latest documentary, Bigorexia, released digitally worldwide. The film dives into the psychiatric disorder muscle dysmorphia, more commonly known as bigorexia, and how it severely affects the lives of individuals who suffer from it. You can order the film on digital today right here.
Upon Bigorexia's debut – the film has charted as the number one sports film in the United States per the iTunes sports charts. This is yet another example of how the bodybuilding and fitness industry continues to grow into the mainstream ranking alongside films such as The Blind Side, Moneyball, and Remember The Titans.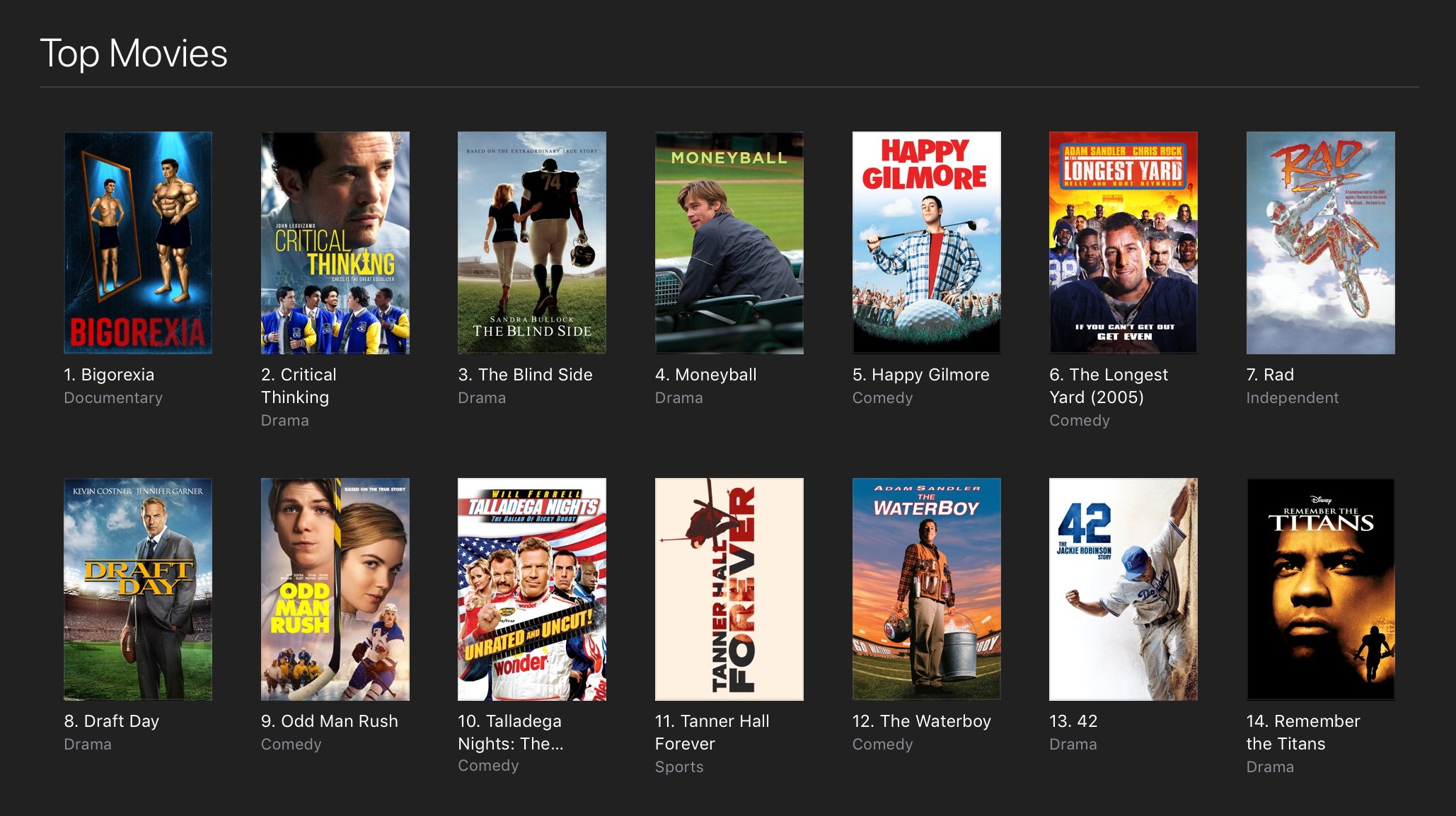 The Generation Iron Network has always made it its mission to push the boundaries of what bodybuilding and fitness entertainment can be on the world stage. With their ongoing slate of bodybuilding and fitness documentaries that both challenge and entertain audiences. Displaying a showcase of the true passion, nuance, and emotion that goes into this industry and sport.
Bigorexia, or muscle dysmorphia, is the delusional or exaggerated belief that one's own body is too small, too skinny, insufficiently muscular, or insufficiently lean, although in most cases, the individual's build is normal or even exceptionally large and muscular already.
Bigorexia explores the physical and psychological depths of Muscle Dysmorphia through the eyes of five subjects in the bodybuilding industry. Featuring Zac Aynsley, Janae Kroc, Craig Golias, Kirill Tereshin, and Amazonka among others – Bigorexia uncovers the inner most details of how this widespread disorder changes every element of a person's lifestyle and includes discussions with athletes, doctors, and scientists around the world.
Bigorexia is available now on all major digital platforms. You can order your digital copy today right here.